World's largest Marine Park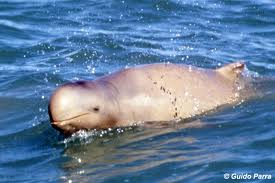 On November 15th, Australia proclaimed the world's largest network of marine reserves to be  permanently protected.
The proclamation which will protect more than 2.3 million square kilometres of ocean environment. Australia is home to some stunning marine environments including the Perth Canyon in the southwest and corals of the Coral Sea. This announcement consolidates Australia's position as a world leader in environmental protection
Australia's oceans hold many of the world's marine animas threathened with extinction, including the green turtle, the blue whale, the southern right whale, the Australian sea lion and whale shark.
Protected species:
•  Large species  traveling distance tuna, marlin, whale shark.
• Twenty-eight species of whales and dolphins, including pygmy blue whale and  snubnose dolphin, a species endemic to Australia.
• 42% of vulnerable and endangered species of coral and over 300 species of animals in the Coral Sea, listed on the "red list" of the IUCN Red List, International Union for Conservation of Nature.
• Hawksbill turtles and green turtles, endangered species.
• Australians sea lions.
Source: Pew Environment Group.