The author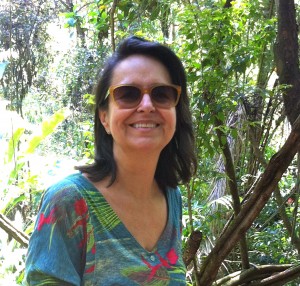 Elizabeth A. Ramos  has graduated in Journalism and Marketing at PUC University. She has worked as a journalist and in public relations and has dedicated herself to astrology for many years.
In 2003 Elizabeth decided to start a new project  and looked for the knowledge she needed. She did a post graduation in International Relations at the UCAM and a specialization in Environmental Management at UFRJ. The  Master in Development Innovation and Change at Bologna University  provided the opportunity to work at UN OIOS  in Vienna and completed her education update.
The interest in nature and environment issues and learning from the globalization viewpoint  led to the bilingual book project A Missão de Sofia no Planeta Terra / Sophia's Mission on Planet Earth. The book  is the sum of the author's passion for the universe and  nature in a adventure that explains the environmental issue and  intends to value the beauty of our planet.
The author has dedicated the book to All the Children of Planet Earth.