Sustainable Energy: 24th International Painting Competion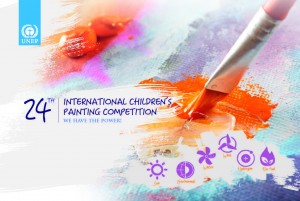 In 2015, United Nations Environment Program and Tunza invite children all over the world to submit their paintings on sustainable energy.
Deadline for paintings submission is May 31.  ONLINE is accepted!
Prizes to be won:
1st Prize US$3,000 The 2nd Prize US$2,000 The 3rd Prize US$1,000
All information about the competition is at Tunza.
Good luck and do not miss the opportunity to make the world a better place!