A Human Chain to save Europe form coal miningu
Saturday, August 23. Thousands of people marched to the border of Germany and Poland in Lusatia. They were there to  fight one against one of the biggest environmental disasters in the heart of Europe: lignite mines – type of coal with high carbon content in its constitution (65-75%).
They formed a human chain of 8 km linking the Germans and Polish villages where the mines will be set.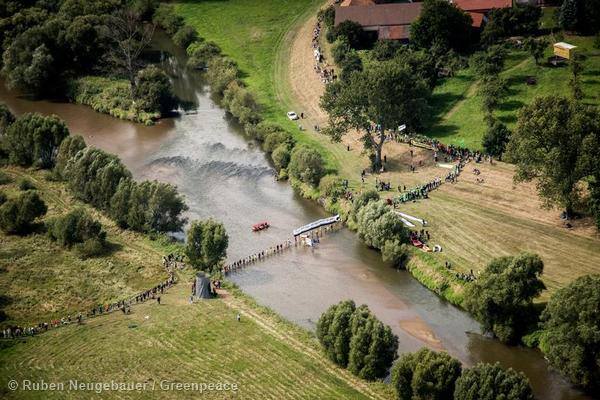 Clearance of villages , thousands of displaced  persons, including the Sorbs Lagos culture,  silted and acidified rivers. Shortage of clean water. Destruction of forests and landscapes.
People from all over Germany, Poland and also the Czech Republic, France, UK, Sweden and others traveled to the remote border of Lusatia to join the current to a future WITHOUT COAL.