Trees are life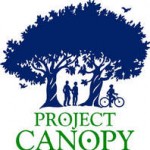 On March 21st, we celebrated the World Forestry Day in the
International Year of Forests
. To mark the significance of the date, the 
PlanetAtivo
Project has promoted the sale  of the book "Sofia's Mission  on Planet Earth"/ A Missão de Sofia no Planeta Terra , helping the international project
Canopy Tree
to plant trees.
The project is an initiative of Earth Day Network and plant trees around the world,where they are needed. Forests are the livelihood of over one billion people worldwide. Furthermore, forests regulate  the world's climate and fight global warming.
In 2010 the Canopy Tree Project has planted 500,000 trees.
In 2011 the project continues to pursue its goal: one  billion trees to restore and protect forests worldwide. The Canopy Tree has already planted 2 million trees, including thousands of trees in Morocco and one million trees in 16 countries, through the generous support of 20th Century FoxHome Entertainment.
The PlanetAtivo Project has contributed with  than 10 trees in March. (confirmation  
Plant trees and enjoy LIFE!