About us
PlanetAtivo Project has the support of people who care about the environment despite not having a degree of expertise in the subject. People who love nature and living outdoors and that value education. People who do not have time to devote himself entirely to the environmental cause, but who wish to participate in the move to a better planet. With small actions or valuable contributions these people weave a network of positive energy to the development of the PlanetAtivo Project.
Some of these people have left to prove here:
Beta Cunha Mellin - Writer and producer - Viajandix Blog.
Guru's production of   "A Missão de  Sofia no Planeta Terra/ Sophia's Mission onPlanet Earth."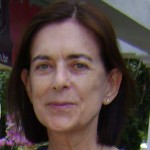 Becky Sette - British Citizen, has represented Brazil in several places in the world and as  ambassadress in Japan.
Becky was responsible for translating into English the Portuguese text  of the book "A Missão de  Sofia no Planeta Terra / Sophia 's Mission on Planet Earth."
Nathalia Ramos Mellin - Attorney, currently working with intellectual property right.
She has contributed to the illustrations in the book and then to release the book in l Miraflores School in Rio de Janeiro.
GabrielMellin and Rafael Mellin  - brothers, media entrepreneurs, directors of videos for Rio Digital Cinema (Gabriel) and Mellin Videos Grupo Sal (Rafael).
They have been responsible for the criticism of the book's artwork, design and general design of the project.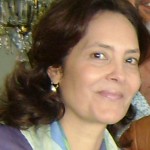 Monica de Andrade Ramos - fashion consultant, Monica has supported the idea of ​​the book and has contributed to  the make the book  reach its  target audience , children and adolescents.
Daniela Kussama - Architect and environmentalist, Dani was a colleague of environmental education course, companion of  environmental activism and leisure in her spare time. She has supported the project, disseminating, praising and participating in project's campaings.
Leila Bumachar – lawyer, director at LBumachar Business Consultancy.
Leila has helped to promote and sell the book on line.