Help to light up Porto Rico comes from Tesla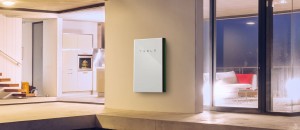 Hurricane Maria has paralyzed the transportation, communication and water supply networks and left Puerto Rico without electricity.
Help came from Tesla and Elon Musk, the company's chief executive. Tesla is shipping hundreds of its Powerwall battery systems to the US territory that store solar energy and operate along with solar panels to provide clean energy.
Company officials are there to install the systems and add solar panels and fix the existing ones. They collaborate with local groups to choose the best locations for battery systems. In addition, Tesla's co-founder and CEO Elon Musk personally donated  US $ 250,000 to the territory for Puerto Rico's relief efforts.
Source: Inhabitat